Design & Technology:  Disaster Shelter project,  Inspired by the Haiti earthquake. Addresses issues relating to Spiritual, , Moral, Social and cultural development.
Learning Activities: Team work, electronics, drawing techniques (isometric and orthographic drawing), Various construction techniques, self evaluation, CAD and CAM.
Resources: Grey board, Corrugated board, Light Dependant Resistant Sensor (LDR), LED, 3 Volt battery, battery clip, wires, 3mm Dowel, 6 mm Dowel.
Equipment: Soldering iron, Pillar drill, disc sander, scissors and hole puncher
The context
A natural disaster in Haiti has devastated an entire town and left about 10,000 people homeless. You work for the charity 'Shelterbox' as part of their design department. You have been given the task of working in a team to design a shelter to help the victims of the disaster.
You need to design a shelter that will allow a family of 4 to eat, sleep, stay dry, warm and safe for at least 6 months. The shelter design will be mass produced and thousands of them will be transported to the disaster zone in boxes. The shelters must then be assembled by the families that will use them.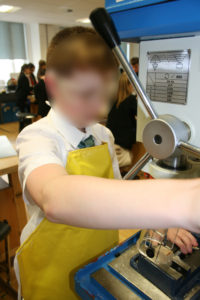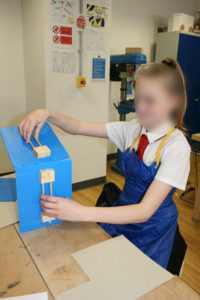 Download