'With Women' A collection of stories from Black and Asian Midwives- Free for all educators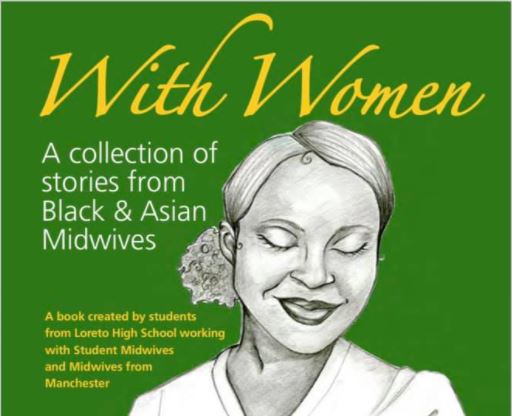 I am absolutely delighted to be launching the new book "With Women" with our students at OAMUK during independent reading.
This book was created with midwives of Black and Asian heritage from Manchester and a group of local school pupils and @universityofmanchester students to increase numbers of student midwives from Black and Asian heritage to come into the profession.
Many women in the UK that are from Black and Asian backgrounds have needs that are culturally specific when they give birth. Research has shown that midwives from a similar heritage to women they care for can improve their experience in hospital, and have a safer birth.
Noting that low numbers of student midwives are of Black and Asian heritage, this project involves promoting midwifery as a career to young people of colour.
The book is about the journey Manchester midwives have taken to become a midwife describing their background, education and current role
An electric version of the book is FREE TO DOWNLOAD from a link in the article below and I have a number of hard copies that will be distributed to schools and community groups in the next few weeks. IF YOU ARE A TEACHER OR WORK WITH GROUPS OF YOUNG PEOPLE please get in touch and I will send you out a hard copy before they all go! 
catherine.millan@machester.ac.uk
https://www.staffnet.manchester.ac.uk/news/display/?id=25951
Dwain Brandy