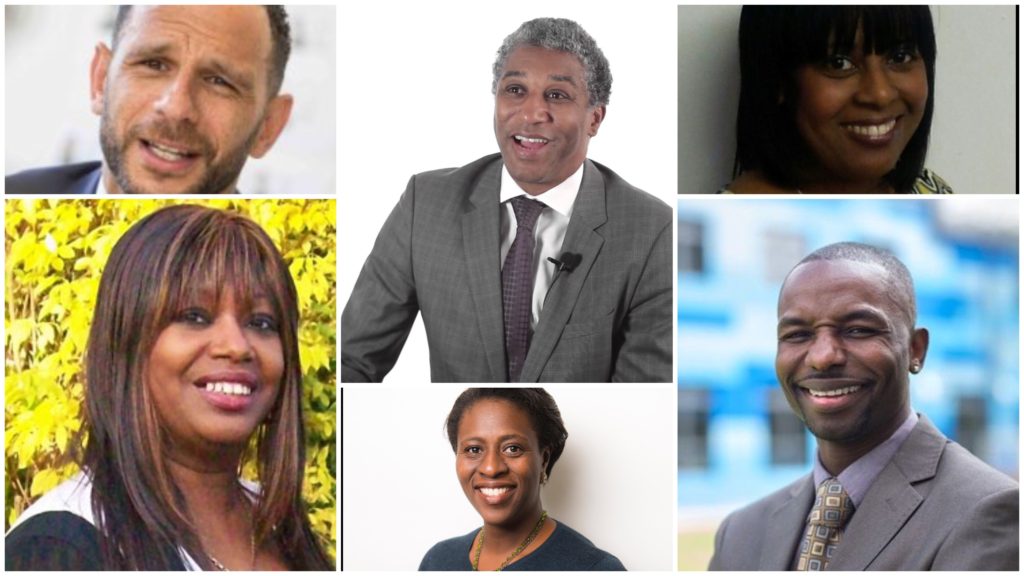 Before starting my masters in educational leadership and enrolling on the BME leadership development programme, I have never heard of or met Black Headteacher/Principle. Within the school environment, black staff are typically represented in non-teaching roles such as; classroom assistance, pastoral staff, lunch time supervisors and cleaners. This was the spark to dig deeper into the rabbit hole and research into the under-representation of Black senior leaders in Education.  Click here to read report.
There are currently 21.356 headteachers  in England, however, only 277 are black. The statistics present a major concern; the ratio of Black and global majority (BGM) leaders to BGM students is disproportionate compared to that of their White counterparts.  On a positive note, Black headteachers do exist and are flying the flag and contributing towards changing the narrative of the Black and Global Majority representation in education. They are living proof that the concrete ceiling can be broken and have laid the foundation for the future generation of BGM majority teachers. Here are some of the BGM practitioners identified as senior leaders in England. Please feel free to add to the list;
David Hermitt
Diana Osagie
Paul Mundy-Castle
Patrick Cozier
Matt Jones
Jackie Ranger
Alison Kriel
Ava Sturridge-Packer
Marva Rollins
Allana Gay
Adewoye Yomi
Fumni Alder
Ms K Campbell
Updated List (* BGM)
Sonia Potter
Nadine Bernard
Monica Duncan
Tina Haracksingh
Sam Hoyer
Increase Eko
David Watson
Dr Dayo Olukoshi
Susan Service
Nav Sanghara*
Juliet Wright
Dean Gordon
Yana Morris

C

hristine Raymont-Hall*

Ken Johnson
Umbar Sharif*
Mitzi Nichol
Paulette Osborne
Nigel Oram
Sonia Potter
Qamar Riaz*
Nadine Bernard
Monica Duncan
Tina Haracksingh
Vijita Patel*
Nicole Haynes
Janet Sheriff
Vijita Patel*
Alison Moise-Dixon
Shelly-Ann Goulbourne
Leon Wilson
Michael Barry
Karen Giles
Joanne L Herbert
Devon Hanson
Selwyn Calvin
Hayden Abbott
David Bromfield
Nicholas Obie
Paul Quinton
Ken Morris
Tonnie Read
Joan Deslandes
Pauline Osborne
Catherine Ryan
Martha Holder
Paul Quinton
Mohsen Oja
Desmond Taylor
Patricia Young
Dean Gordon
Heather Phillips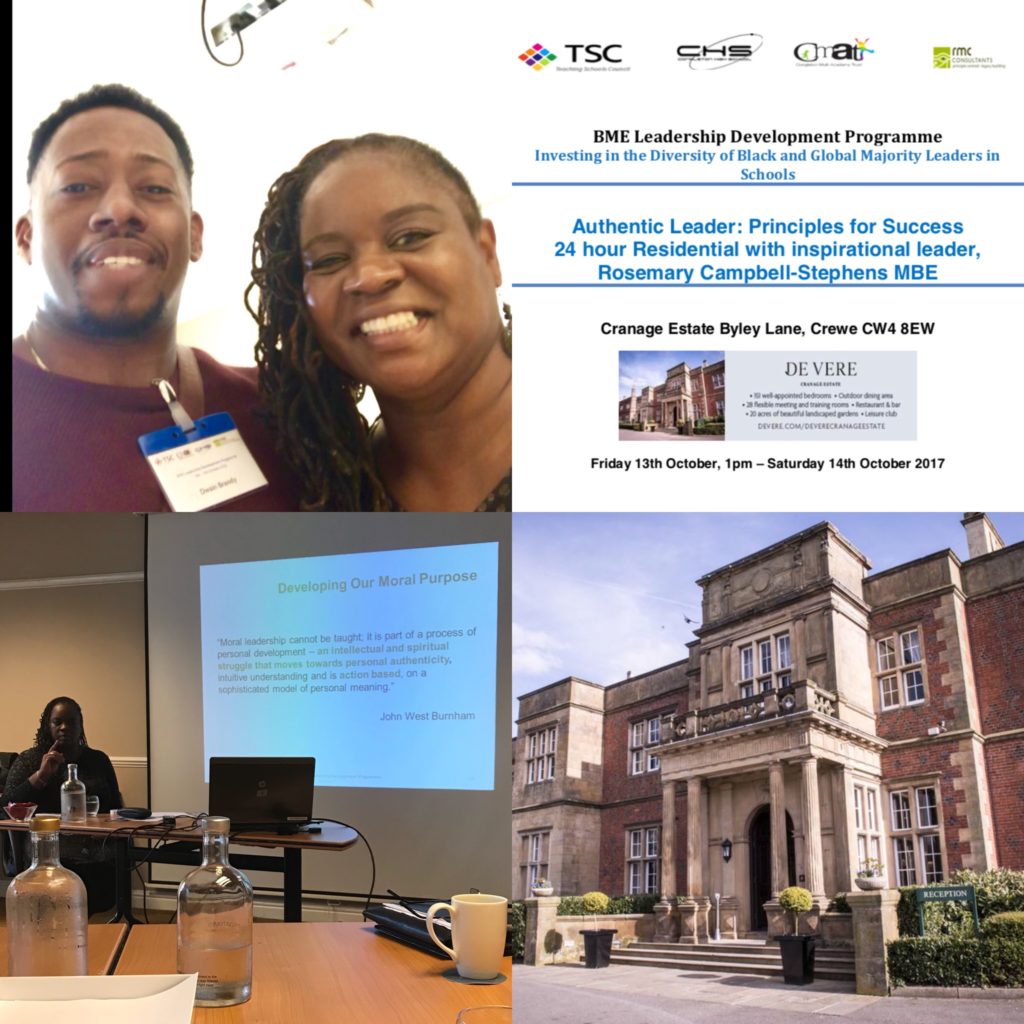 The groundbreaking Investing in Diversity training was set up by Rosemary Campbell-Stephens,  specifically for practitioners of Black and Global Majority (BGM) heritage. This bespoke leadership programs has been effective due to the personalised approach breaking the legacy of previous 'colorblind' leadership programs that have failed to address the barriers that exclude BGM practitioners from achieving a leadership position in education.
This weekend I was delighted to be involved in the Authentic Leader BGM development residential. The programme built on the investing and diversity legacy with a focus on authenticity and the principles of success in leadership. Hosted by Rosemary Campbell-Stephens, on behalf of the BGM leadership development programme, organised by David Hermitt, the CEO of Congleton Multi-Academy Trust .
Being surrounded by influential practitioners of BGM heritage, that have progressed to become  CEO's of MATs, Head Teachers, and OFSTED inspectors was empowering. The event covered topics such as social context, moral purpose and cultural awareness . These are examples of a personalised approach to help BGM practitioners to overcome barriers to promotion.
Current statistics show that only 13% of teachers and 6.9% of senior leaders in England are BGM.  The BGM leadership development programme was funded by the National College of Teaching and Learning as an initiative to increase practitioners in leadership positions
Upcoming BGM leadership events;
NUT Black Teachers' Conference 3- 5th  November 2017
https://www.teachers.org.uk/equalities/black-teachers/nut-black-teachers%E2%80%99-conference
NUT Equal Access to Promotion – 24-25 November 2017 – Residential
https://www.teachers.org.uk/learning/course/48
Diana Osagie Courageous leadership: Keep checking website for new events and dates
http://www.courageousleadership.co.uk/courageous-leadership-course/
Hannah Wilson: Diverse Educators
https://www.eventbrite.co.uk/e/diverse-educators-tickets-36470457119