Ragged Schools, Grammar Schools and Social Segregation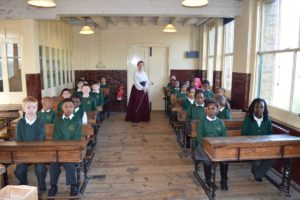 The 'Ragged Schools' were developed in working class areas in Victorian Britain and was the start of free comprehensive schooling. These schools were set up for the poorest families in contrast to the private schools set for the wealthy . Subsequently, reinforcing social class and division.
The government have invested £50 million of funding  to support the expansion of grammar schools to support the gifted and the talented. is the country at risk  of repeating the cycle of social segregation and elitism?