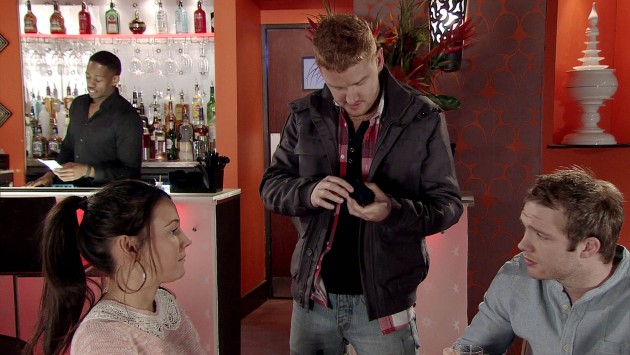 So Coronation Street aims to increase diversity of Black and Asian characters and writers…  and about time too! This is great news for young aspiring writers and actors from underrepresented groups. The importance of Black Global Majority role models on television  is paramount. I hope when the time comes the storylines are relevant and present  Black and Asian people  in a different light rather than the negative stereotypical roles we are use to seeing on TV .
Once upon a time I had a regular role on Coronation Street's 'Nicks Bistro' as a supporting actor.  During 2010-2013 there were only a few Black and Asian Crew members and cast. As a supporting artist, I was the one of a few black male representation on the show – even though I only a muttered a few words from time to time. (See my 15 mins of fame below, blink you will miss it!)
Fast forward to 2017, there is more of a diverse representation on the cobbles which is progressive. With 17% of the cast being Black Asian origin.
Producer Kate Oates also wants to recruit writers from a wider range of ethnic backgrounds to tell their stories. Recognising that the show would benefit from greater diversity to appeal to it's vast audience;
"And we need more black and Asian writers, to bring out the truth of those voices. It's important to keep the show strong and relevant." Source radio times