Black History Month 2021 'Modern Greats' – Resources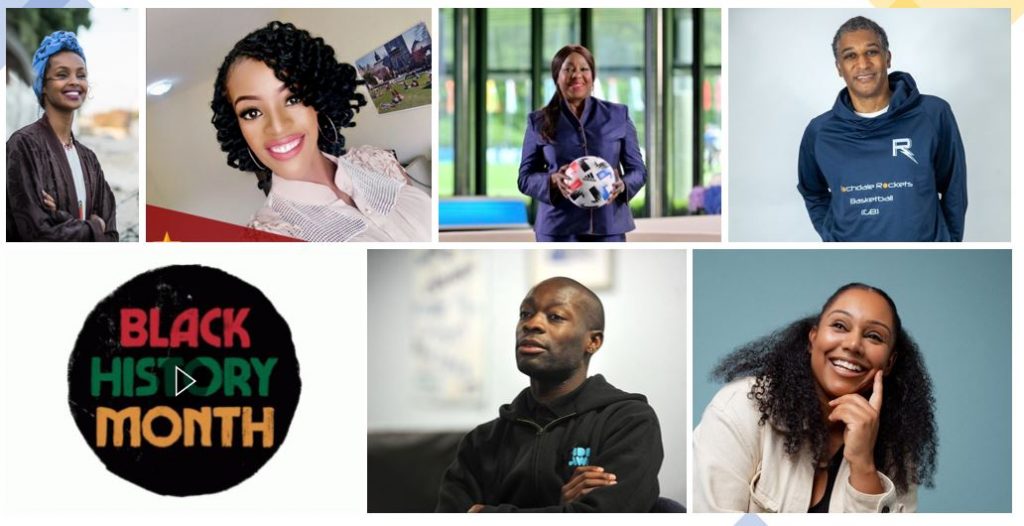 October is Black History month and during assemblies at Oasis Academy Media City, we have been focusing on the theme of 'Modern Greats' trailblazers making an impact by breaking the glass ceiling for future generations.
Activities
Guest speakers from the North west, including Kemoy Walker MBE, Cristina Taylor CEO of AIM SKY HIGH (ASH)
Workshops focused on Heritage, culture and identity to run throughout the academic year with the Race Trust
The talks from black students in HE/aspirational careers are back on this year through GM Higher. The project aims to bring together current University of Manchester Black students and Black school pupils to critically reflect and share their lived experiences as a Black student gmhigher.ac.uk/events/black-history-trail
With Insight, a course through Christine Kinnear's 'With Insight', that will help students successfully apply to the UK's leading Universities. Mentored by Black heritage University students they'll visit Manchester University campus, and get a taste for what they could be working towards.
Next Steps
We will continue to proactively build a school experience and curriculum that supports all children and young people to become people of good character who are active and inclusive. In addition, we will ensure that within our curriculum we are focused on postive representation from Black and Global Majority backgrounds and auditing our current curriculum to ensure that it is not creating or sustaining a culture that stems from colonialism or systems of oppression. See Curriculum update and Anti-racist Audit
Resources
I have included some generic slides that I have used for assemblies this year. Feel free to use, modify and share.
Subject specific resources / links
General
Alt History: Black British History We're Not Taught in Schools – BBC Stories – YouTube
Discovering the First Black Briton and Race in the Roman Era, with Mary Beard | Black and British – YouTube
The First Black Parliamentarians in our Times – Black History Month 2021
Black History Month website: https://www.blackhistorymonth.org.uk/
English
Booker Prize 2019: Bernardine Evaristo – YouTube
Maya Angelou – Mini Biography – Biography
Science
Shirley Ann Jackson – 2014 National Medal of Science – YouTube
Biography: Otis Boykin – YouTube
CHARLES DREW. AFRICAN AMERICAN HERO – YouTube
Health and Social Care
BBC iPlayer – Our Black History Heroes – Series 1: 1. Mary Seacole
History
7 amazing black explorers who made a mark in history – Face2Face Africa
Alt History: Black British History We're Not Taught in Schools – BBC Stories – YouTube
Egalité for All: Toussaint Louverture and the Haitian Revolution – YouTube
Discovering the First Black Briton and Race in the Roman Era, with Mary Beard | Black and British – YouTube
Black Poppies: Britain's black community and the Great War | The National Archives
Music
9 Black composers who changed the course of classical music history – Classic FM
Who is Billie Holiday? Educational Biography for Students (Black History Videos) – YouTube
Joseph Bologne, Chevalier de Saint-Georges, L'Amant Anonyme – YouTube
Art
Ten black British artists to celebrate | Art UK
Barbara Walker's 'I Was There IV' | Art UK
Geography
The first person to reach the north pole
Who Was the First Person to Reach the North Pole? | National Geographic – YouTube
PE
Black History Month- Jesse Owens – YouTube
James Peters the 1st Black Rugby Player (blackhistorymonth.org.uk)
DT
Biography: Otis Boykin – YouTube
Media Studies
Chadwick Boseman Tribute – YouTube
Computing